Grief Release with Leon Chaban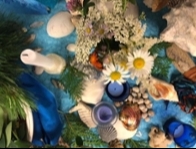 Saturday, February 18, 9:30 am until 7:30 pm
The National Spiritual Alliance
Registration required - contact Leon Chaban directly: leon.chaban@gmail.com
Come to release grief and lighten its burden. come to reclaim joy and possibility.
We will address the connection between Grief, and elements of Water, the Earth as a representation of gestation of Life and the secret of Feminine. The truth is that simply we cannot dishonor the Grief. Come to cleanse deeply, come to reclaim your authenticity, come to reclaim your life.
Posted to: General Events on 2023-01-12 19:39:30 (updated 2023-02-17 13:46:06).