In Person Service with Elaine San Soucie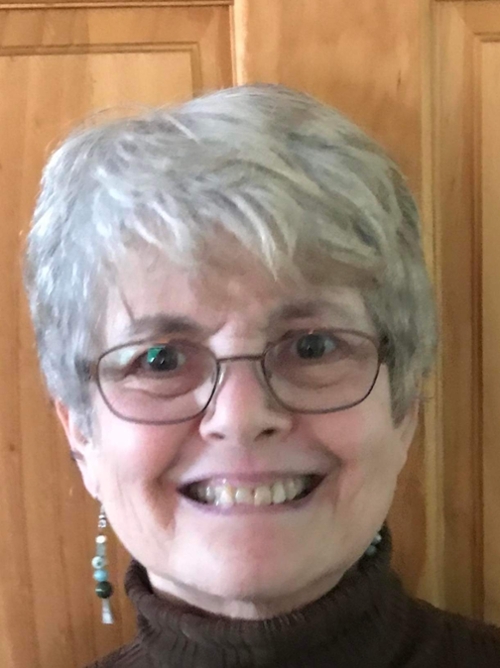 Sunday, December 10, 10:30 am until 12:00 pm
Moderator: Alicia Parrish
Rev. Elaine is founder and pastor of Life Path Fellowship. She resides in Jaffrey, NH. She was ordained as a Spiritualist minister on April 21, 2013.
She is a seeker, a teacher, a healer, a minister, a psychic, an intuitive, a tarot reader, a channeler, a QHHT Level 2 practitioner, and someone who loves to share her insights and loves to continue to learn and to expand. She conducts classes, workshops, guides, counsels, does readings, and more. She is busy! She's a lifelong leaner who, in 2010, became a Reiki Master Teacher. That same year, she became a certified member of the National Guild of Hypnotists . In 2016, she was certified in regression by Weiss Institute , followed by QHHT LEVEL 1 and then Level 2. She also participated in a Master Channeling Class by Daniel Scranton in 2021.
Rev. Elaine conducts weekly guided meditation and Spiritual Circles, teaches mediumship and channeling, is a Reiki Master Teacher, Shamanic and energy healer, and a certified Angelic Essence Healer. She also has a master's degree in psychology does spiritual counseling in person and on line.
Should you wish to contact Rev. Elaine, please send her an email through the contact section: elainesansoucie.com
Posted to: General Events on 2023-10-17 16:47:47 (updated 2023-12-04 17:40:26).